Dear Parents, Survivors, Family Members, and Volunteers,
On behalf of the Board of Trustees of Childhood Cancer International (CCI) and the CCI Local Organizing Committee from the Union Nationale des associations de Parents d'Enfants atteints de Cancer ou Leucémie (UNAPECLE), I am delighted to welcome you to the Annual SIOP Congress 2019 to be held in Lyon, France. The city of Lyon is a UNESCO World Heritage site and is known for its historical and architectural landmarks as well as its rich French food. CCI is proud to be a participating partner at this international meeting once again offering the CCI conference track as well as our annual general assembly. Together you are a part of CCI's global network of 171 member organizations in 88 countries across 5 continents, all strongly committed to ensure that children and adolescents with cancer receive the best treatment and care wherever they may be.
This year we are excited to come together to continue our work as the globally recognized voice of parents, survivors and families of children and adolescents with cancer. We trust that your attendance at this annual congress will result in sharing of expertise, growth in knowledge, and expansion of local and global programs towards the WHO Target Goals of 1/ increasing childhood cancer survival globally to 60% by 2030 and 2/ eliminate pain and suffering.
We encourage you to watch for your emails from CCI which will provide information on how to submit abstracts for possible acceptance as speaker, how to register early for this important international congress and exciting updates on keynote speakers and attending VIPs.
We look forward to seeing many of you in Lyon and encourage you to enjoy the conference, Lyon and its historic beauty and the time spent with each other.
Looking forward to seeing you in Lyon.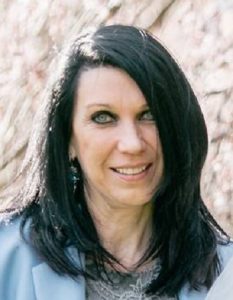 Ruth I Hoffman
President, Childhood Cancer International