IPSO invites everyone to the special surgical oncology programme in Lyon.
Besides the main programme, you are welcome to join the interactive Pre-educational Event on October 22, 2019 focused on surgical core principles in neuroblastoma, Wilms tumor and germ cell tumors.
Click here for the full programme of the Pre-educational Event
Bring your difficult cases to the Difficult Case Session on October 23, 2109.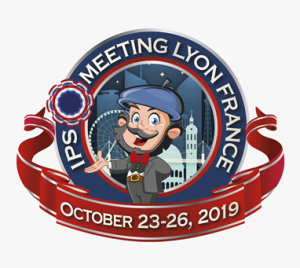 IPSO Programme highlights:
Tuesday, Oct 22nd
Pre-congress Educational Day
Core Principles in Wilms tumor, neuroblastoma and germ cell tumors
Wednesday, Oct 23rd
FPS 1-Liver and Pancreas
Daniel Hayes Surgical Skills Seminar
Surgical techniques for resection of cervico-thoracic tumors
Speaker: Jaime Shalkow, Mexico
Challenges of tumor surgery in the neck region
Speaker: Vincent Couloigner, France
Vena cava/atrial involvement of abdominal tumors
Speaker: Sharon Cox, South Africa
FPS 2-Neuroblastoma and Sarcoma
Problem Cases
Thursday, Oct 24th
FPS 3- The Robert Arceci Best of IPSO
IPSO: FPS 4-Renal Tumours
FPS 5-GCT and Miscellaneous
IPSO Symposium: Long Term Effects of Surgical Resection of Tumors
Long term functional results and sequelae after surgical resection of solid tumors
Speaker: Florent De Vathaire, France
Long term functional results after surgical resection of bone and soft tissue tumors
Speaker: Jos Bramer, The Netherlands
Long term outcomes after liver transplantation for malignant tumors
Speaker: Jean De Ville De Goyet, Belgium
Keynote Lecture
Bringing genomics to the operating room
Friday, Oct 25th
FPS 6- Basic Research and Technology Developments
IPSO-SIOP-PROS Symposium
Interdisciplinary concepts in unresectable tumors
Jörg Fuchs, Germany
Siddhartha Laskar, India
Gianni Bisogno, Italy