Dear Colleagues and friends,
I would like to welcome the SIOP and IPSO members and the guests to Lyon/France and I hope you will enjoy our scientific program and events.
This year is our 28th Annual Meeting and we will have an outstanding program organized by our IPSO Program directors Drs. Pablo Lobos /Argentina and Sabine Sarnacki / France. We hope many SIOP members will attend our surgical sessions which are open to all, just as many IPSO members are going to attend sessions of the SIOP main Congress.  I would like to thank our local IPSO organizing chair, Dr. Frederic Hamuery for all his work and for preparing the pre-educational day.  The IPSO dinner will be at the restaurant Vatel on the evening of October 24th. IPSO members and guests are welcome to register for this dinner through the SIOP registration site.
The main IPSO program will begin on the morning of Tuesday, October 22nd. It is scheduled as 2 day meeting including the scientific presentations, which are divided into disease oriented sections. On Wednesday the Daniel Hays Surgical Skills Seminar will focus on several issues: the role of surgery and endoscopy in the management of tracheo-bronchial tumors, surgical techniques for resection of cervico- thoracic tumors, management of vena cava/ atrial involvement of abdominal tumors, prevention of complications. The IPSO key note Lecture this year will be held by S. Sarnacki about transferring genomics into the operating theatre. On Friday 25th, the SIOP-IPSO-PROS Symposium will discuss the issue "Interdisciplinary concepts in unresectable tumors"".
We would like to encourage, and welcome all of you to attend our scientific sessions and fully participate in the discussions. I hope that everyone will not only enjoy our scientific program but also the many wonderful opportunities that are available to explore Lyon, the beautiful countryside of France, and last but not least the French hospitality.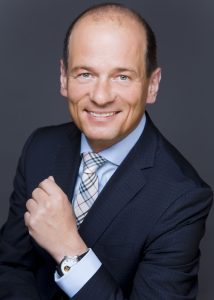 Jörg Fuchs, Germany / IPSO President
Robert C.  Shamberger, USA / Past- IPSO President
Chan Hon Chui, Singapore / Secretary, Marc Wijnen, Netherlands /Treasurer