Who are we:
SIOP is the only global multidisciplinary society entirely devoted to paediatric and adolescent cancer. The society has over 1500 members in over 100 countries, including doctors, nurses, other health-care professionals, scientists and researchers.
Our members are dedicated to increasing knowledge about "all aspects" of childhood cancer.
We are linked to many other oncology healthcare professionals and organizations in both developed and developing countries.
SIOP's vision is that no child should die of cancer and that cure can be achieved with no or minimal late effects.
Why Support & Exhibit:
SIOP 2019 promotes education about all aspects of Paediatric & Adolescent Oncology to all oncology professionals, parents and survivors of cancer.
Our congress represents a unique opportunity to stay up to date in this rapidly moving field and to bring the latest science to bedside.
Attendance of over 1850 multi-disciplinary health care professionals from over 100 countries and hundreds of health care institutes, hospitals, universities and other organizations. These attendees are frequently decision makers at their institutions.
SIOP 2019 encourage networking among our membership and attendees at our congress to promote collaborative research, mentor young investigators and offer education opportunities globally.
We collaborate with many other specialties and sub-specialties. The range of supportive care and symptom management includes infectious diseases, nutrition, blood products, haemopoietic growth factors, immunodeficiency products, pain management and nausea.
PREVIOUS SIOP CONGRESS STATISTICS

STATISTICS FROM SIOP 2018 KYOTO
Participants by World Region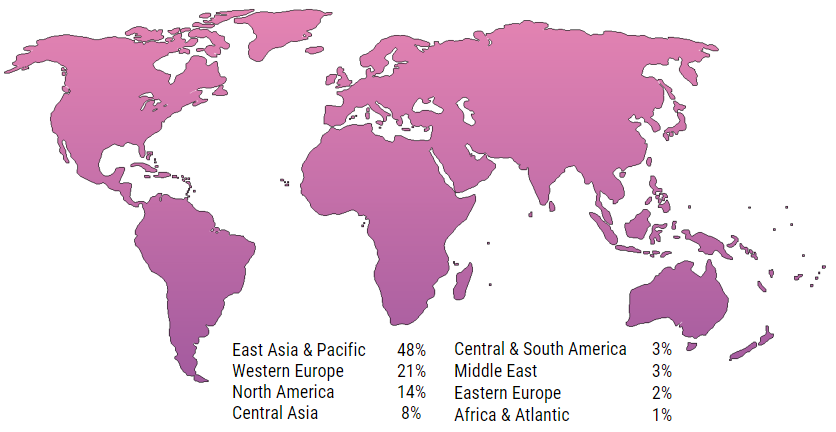 Top 10 Countries

Participants by Work Place

Participants by Age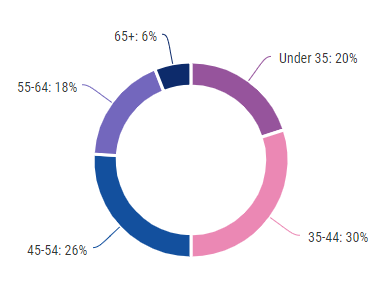 Participants by Professional Role

Participants by Professional Interest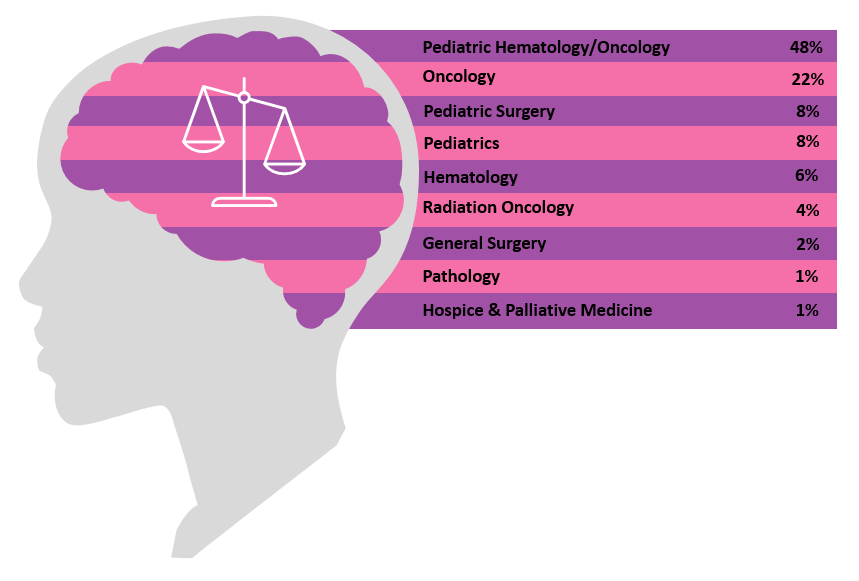 STATISTICS FROM SIOP 2017 WASHINGTON
TOP 20 COUNTRIES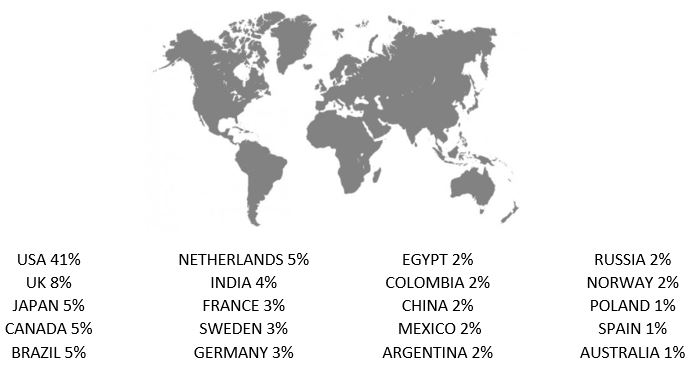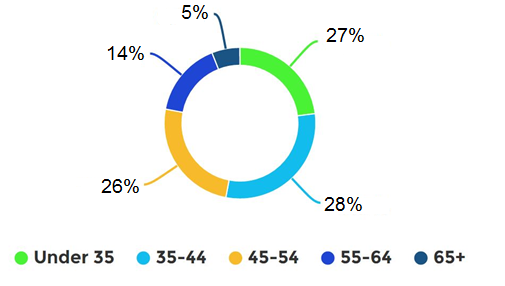 PARTICIPANTS BY PROFESSIONAL ROLES

PARTICIPANTS BY PROFESSIONAL INTEREST
STATISTICS FROM SIOP 2016 DUBLIN
TOP 20 COUNTRIES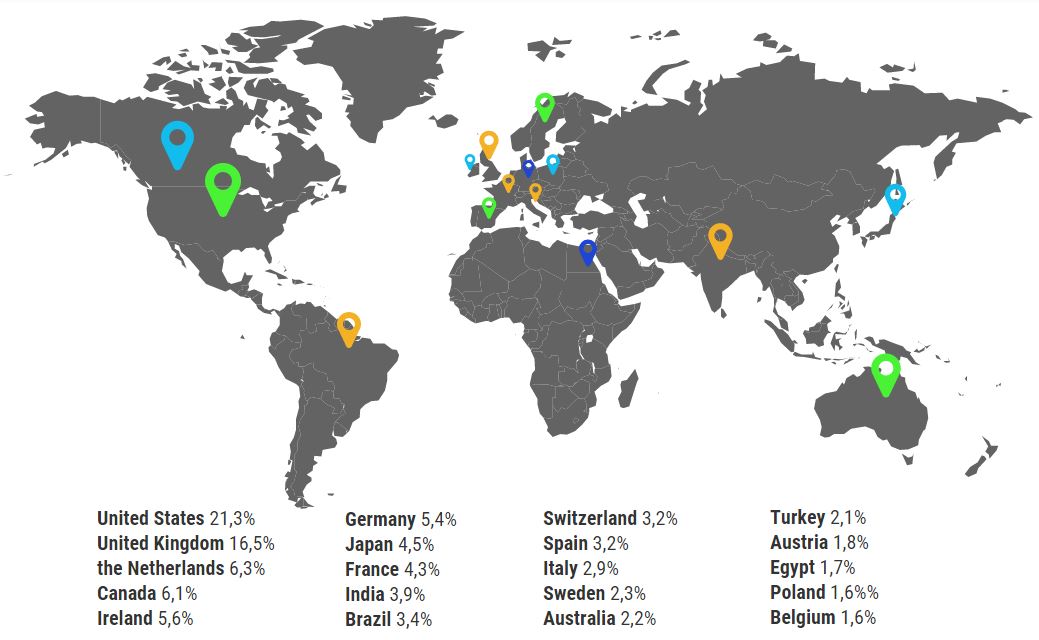 PARTICIPANTS BY WORLD REGION​S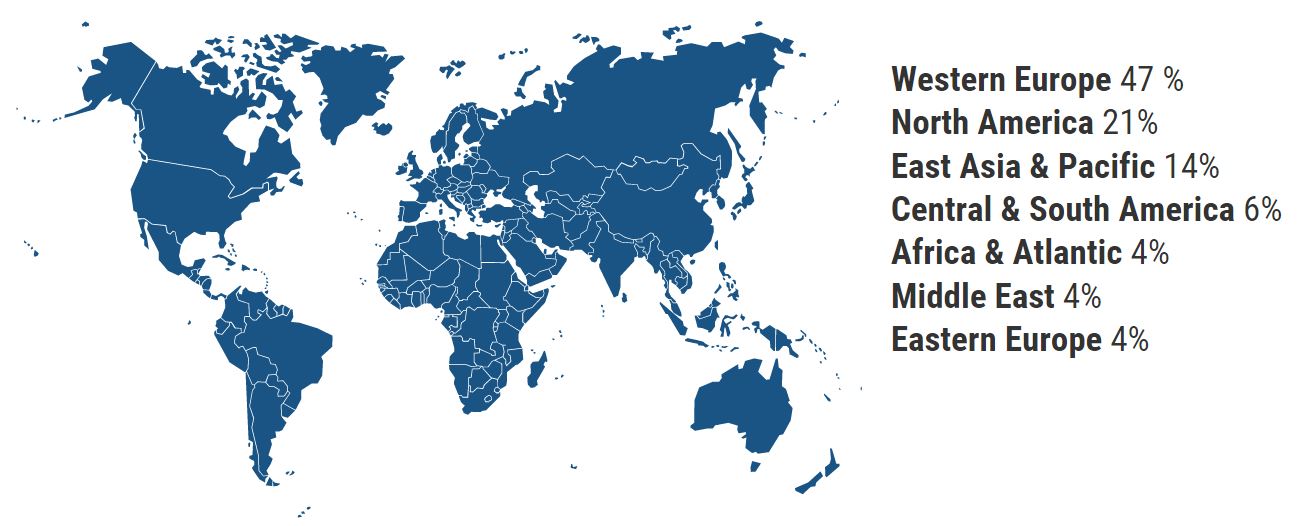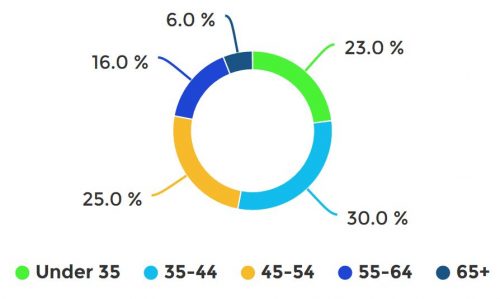 PARTICIPANTS BY PROFESSIONAL INTEREST

PARTICIPANTS BY PROFESSIONAL ROLE