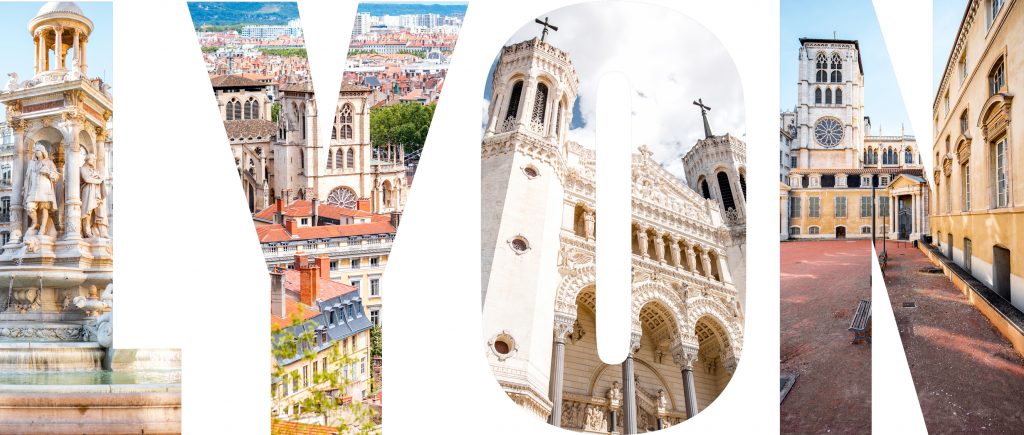 A metropolis that puts people at the heart of its development
Its Roman architecture (including UNESCO-listed heritage going back 2,000 years) rubs shoulders with bold contemporary creations.
Lyon's layout, featuring two rivers and three hills, makes this an unusual city, where you can travel to the new Confluence district from the Medieval and Renaissance Vieux-Lyon (Old Lyon) district by boat.
Lyon has the largest sustainable business and housing sector in France and is preparing to open the Cité Internationale de la Gastronomie [International City of Gastronomy] in the city's former historic hospital.
Its gastronomic reputation goes hand in hand with the art of hospitality so greatly appreciated by visitors and event organisers that come here.
Experience for yourself the charm of Lyon and the diversity of everything it has to offer.
Lyon, European Capital of Smart Tourism 2019
Monday 24th September 2018 in Brussels, Lyon won the European Capital of Smart Tourism 2019 award granted by the European Union, a title it shares with Helsinki.
First time in Lyon?
If you are visiting Lyon for the first time and want to get the most of out of your stay these, check out the ONLY LYON article for some useful tips: click here

Lyon-Saint-Exupery airport is situated only 25 minutes from the city centre and is served by 48 airlines offering direct flights to 120 destinations. It can be reached on the RHONEXPRESS tram (every 15 minutes) and by taxi 24 hours a day. It offers 91 international destinations including 61 European cities.
High-speed TGV and express trains connect Lyon with all major French cities. Services depart from the city's 3 TGV stations: Part-Dieu, Perrache and Lyon Saint-Exupéry.
The SNCF (French Railways) offers no fewer than 29 daily journeys in each direction on weekdays, carrying passengers to Paris in under 2 hours.
There are also train services from Lyon to Switzerland, Italy, Spain, Belgium and the UK.
With the 2nd biggest public transport system in France, and one of the country's first bike sharing schemes, Lyon offers many ways to get around the city both quickly and easily.
In addition to its 4 metro lines, 5 tram routes (soon to be 6), and the 2 funiculars on Fourvière Hill, Lyon is also served by 140 bus routes, 8 of which are operated by trolleybuses.
For cycling enthusiasts, 4,000 self-service bikes are available from 340 docking stations, including 6 at the Cité Internationale (Convention Centre).
If you're looking for an eco-friendly way of getting around, hire a Cyclopolitain.
These electric tricycles are specially designed for short journeys in the city centre and cost only €1 per person per kilometre.